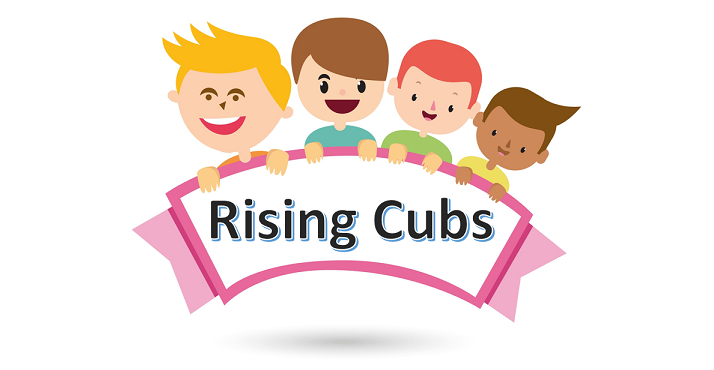 Rising Cubs is a unique summer program for holistic development of your child, making for a fruitful and happy summer vacation.
This program aimed for children of Class 1 to 5.
The program will cover the following:
Foundation skills

Build phonic skills
Improve reading and spelling
Enhance fine and gross motor skills
Improve handwriting
Build visual perception
Learn memory techniques

Emotional Quotient

Build confidence in your child
Help child overcome shyness
Learn to manage emotions
Build social sills

Study Skills

Learn study habits
Learn to manage self time
Program schedule:
The program is a month long program from 16 May 2018 to 15 June 2018.
Weekend classes (Saturday and Sunday)
Batch available:  4:00pm to 6:00pm
Program Fees:
Rising Cubs Program Fee:    Rs. 5,000 (including registration fee)
Program Location:
The program will be run in Sector 41, Noida.
About Barkha Mohan
Barkha Mohan is a teacher committed to transform and improve the lives of children. As a counselor and special educator, she brings joy and cheer to the lives of her students with many of them are pursuing good careers today. She is a progressive thinker trying to initiate a change in the societal outlook. She actively participates in various workshops and regularly conducts workshops for teachers and parents.
Barkha Mohan is a Post Graduate in Sociology, Master of Science (M.S.) in Counselling and Psychotherapy, B.Ed in Special Education, and Post Graduate Diploma in Education of Physically and Neurologically Handicapped Children. She is registered with Rehabilitation Council of India (RCI) as Rehabilitation Therapist (Cerebral Palsy) and Special Educator. She has also specialized in A-Level Basic Indian Sign Language course to the cater to the needs of deaf children.
The program will be run in Sector 41, Noida.
For more details:
Call +91-9810024029
Email: risingcubs@learnandlead.in