Looking to expand your market? Looking to set up your sales process? Looking for support with Digital Marketing for your products and services? Want to identify process efficiencies and business process engineering? Require support for setting up quality frameworks in your organization?
On our panel are experienced business leaders with rich corporate experience to provide you consulting services for your business planning and sales strategy.
Profile of our consultants:
T P S Arora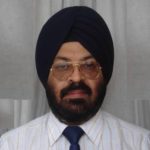 Technically competent professional with rich experience of more than 28 years in Sales & Marketing, Business Development, Business Unit Operations, Project & Program Management, Delivery Management, Design & Production, Plant Operations, Engineering Support, Training Operations, Process Management, Client Servicing & Team Management across Education & Training, IT, Earth Moving & Automobile Industries.
Knowledge of business process analysis and design, reengineering, process rationalisation, cost control, capacity planning, performance measurement and quality. Abilities in managing the spectrum of tasks ranging from conceptualisation to deployment and management of multi project teams. Adept in acting as an ambassador of change for successful implementation of business solutions in organisations within pre-set deadlines and budgets. Expertise in executing projects from Concept-to-Launch with focus on Project Scope and rendering end-to-end solutions.
Distinction of essaying the chief role in establishing Facilities; with tasks including Feasibility Analysis, necessary board approvals and approvals of Govt. Authorities, Supply contracts, Technology Transfers, Techno Commercial Functions, Site Management up to commissioning across assignments. Proven abilities in establishing, setting up, optimizing resource & capacity utilization; while curtailing the costs/ expenses. Astute manager with a flair for  strategic thinking, adopting latest technology, systems in compliance with quality standards.
Manish Mohan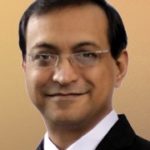 A seasoned business and operations leader with more than 25 years experience in skill development, training, and learning and development, Manish has a wide range of experience as a manager and business leader. He has held senior management positions including holding P&L responsibilities for business units. He has a wide-ranging technical background and has good understanding of operations, and sales and marketing.
Manish has had the experience of working with international and domestic clients, as well as handling many Indian Govt. contracts in the area of skills development and vocational training. Manish has a fine blend of understanding the B2B and B2C with a deep understanding both the demand side and the supply side of the education and training market. He has rich experience in managing multi-functional, culturally diverse and nationally and internationally geographically spread teams. Manish has rich experience of working across the world in countries including USA, Ireland, France, Malaysia, Singapore and Guyana as well as geographically spread teams across India.
Manish is an engineering graduate in Electronics from University of Pune. He has also undergone Leadership Skills for Top Management and Managing Sales Team from Indian School of Business (ISB). Manish is also a certified trainer for Crosby's Complete Quality Management System.