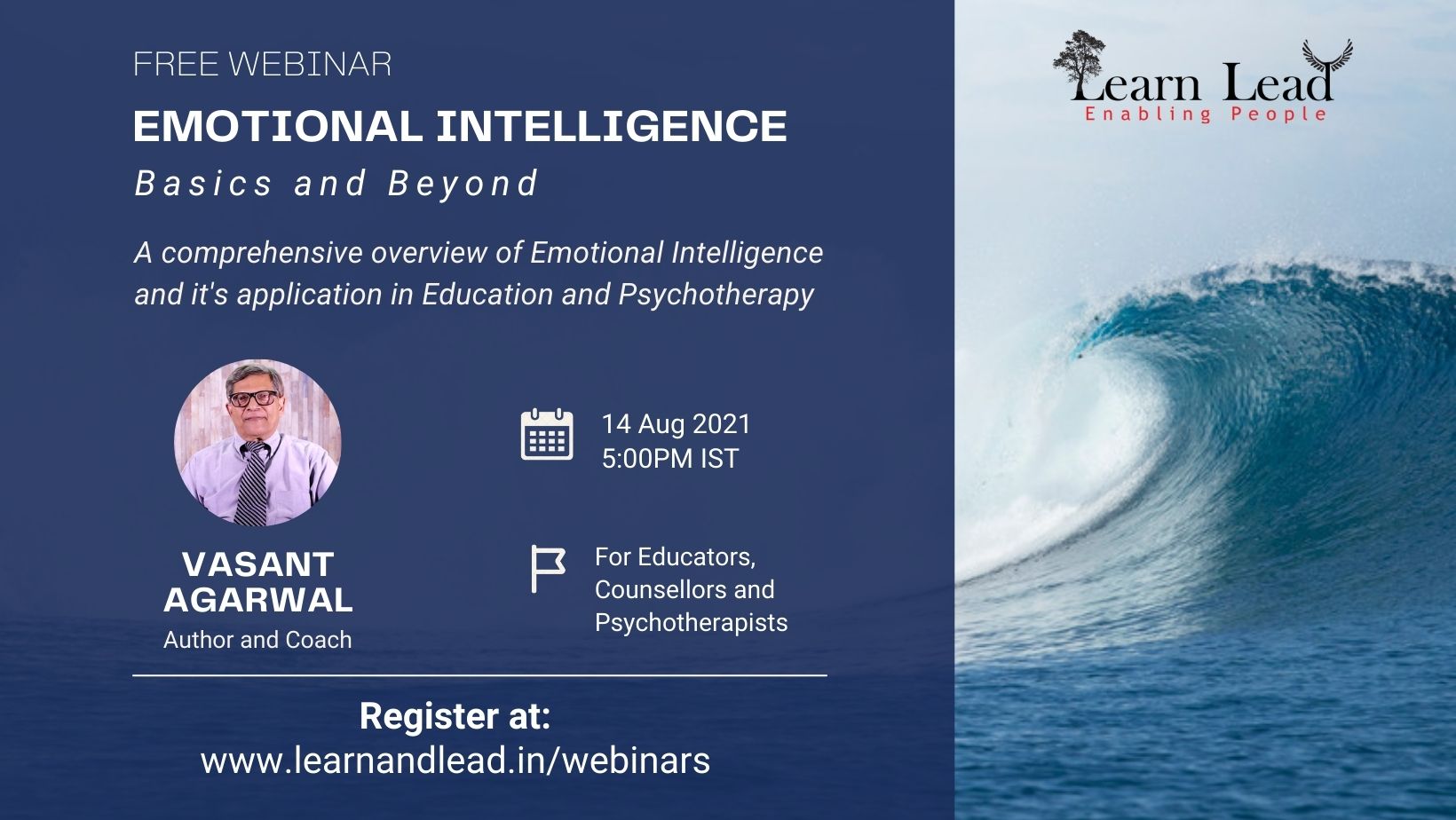 Emotional Intelligence: Basics and Beyond, a webinar held on 14 Aug 2021. This session provides an overview of Emotional Intelligence and it's application in education and psychotherapy.
About the speaker:
Vasant Agarwal is Director at Discover My Mind, a Life skills platform. He is author of several books including "The Complete Guide to Emotional Intelligence", "Parenting with Emotional Intelligence", and "The Accidental Addict and The Power of Positive Thinking". Vasant is also a Director in the Indian School Counsellor Association and a Senior Advisor to the International Training Federation.
Vasant has a Masters Degree from the University of California at Los Angeles and an I.S.C Diploma from Cambridge University, England. His work experience includes many years as a Senior Management Consultant with EY in Los Angeles a long time ago, and business ventures in solar energy and electric vehicles.