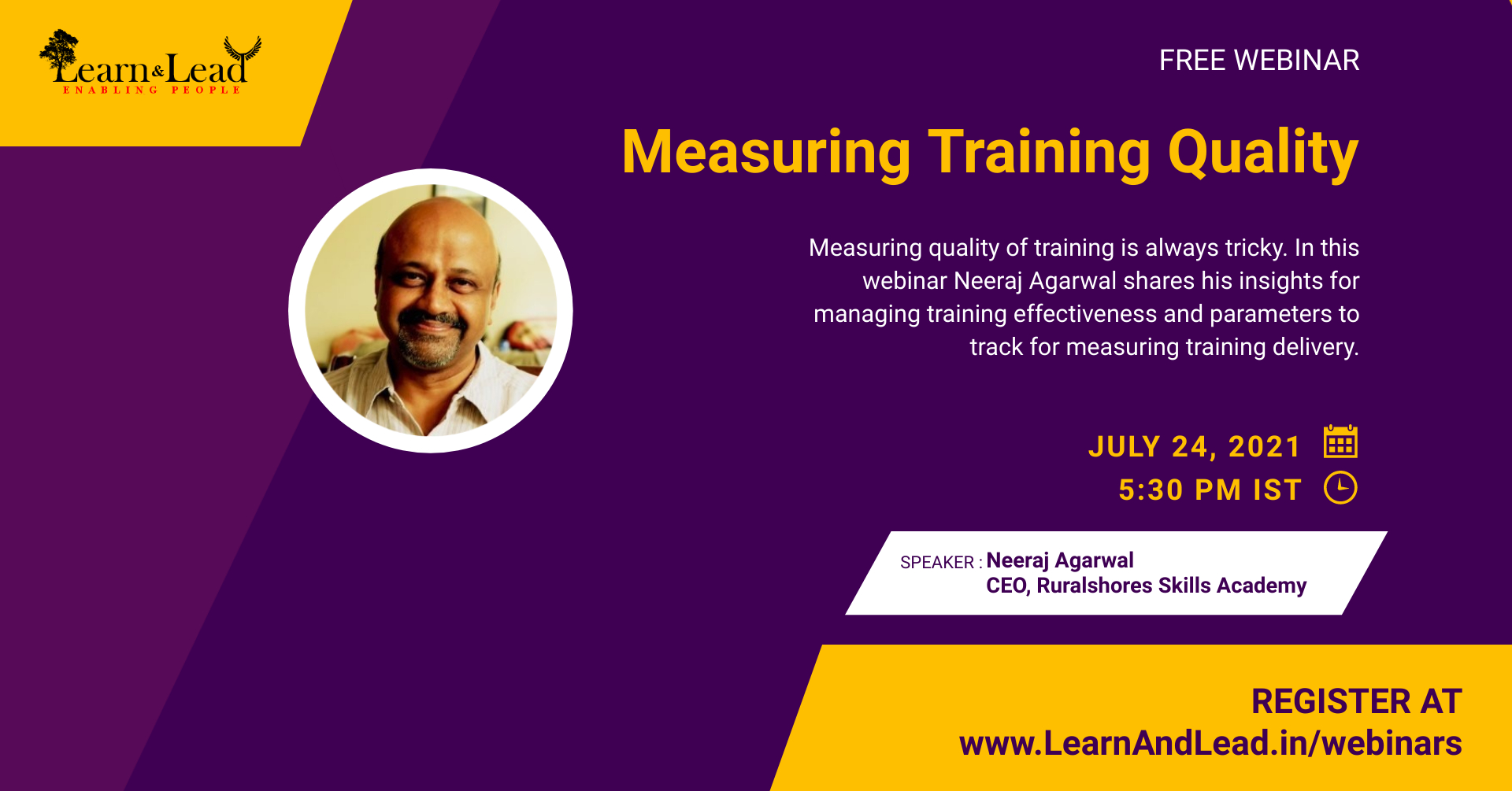 Measuring quality of training is always tricky. In this webinar Neeraj Agarwal, CEO, Ruralshores Skills Academy, shares his insights for managing training effectiveness and parameters to track for measuring training delivery.
Understanding the inter-linkages of student capability, student effort, trainer quality and of course the course material.
Assessments as a method of tracking delivery of training.
Reduce dependence on student feedback on quality that can be easily influenced by training company/trainer.